B a r r y  W i l l i a m s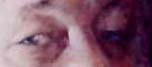 Cricket Superstition Hit for Six

Cricket, as generations of commentators from the SCG to Sabina Park, from Lords to Lahore, have never tired of iterating, is a funny game. And I have no doubt that even in Holland, the only country to have a 100% success rate against Australia, some Netherlandish Bjil Lawrij has more than once delivered himself of the observation, "Crijkit is a fjuni gejm". Our many readers who have nominated the game of the flannelled fools as one of their interests, will probably agree.

Cricket is a game that has inspired more prose and poetry than any mere sport; cricket doesn't have rules, it has Laws; cricket offers more statistics than a politician at election time. And it is in cricket's statistics and folklore that the dedicated devotee can find hours of innocent enjoyment.

For instance, in what other field of esoteric knowledge could one glean the intelligence that a team of English professional cricketers who visited the United States in 1857, under the managership of a certain Fred Lillywhite, contained one Julius Caesar of Surrey. Julius Caesar? He must have been getting on a bit - or was this proof of reincarnation? And what of CB Fry, who, around the turn of the century, held the world long jump record, played soccer for England, played in 26 test matches for England and is alleged to have been offered the throne of Albania. How many tennis players could match that? Delving further, one comes across the remarkable

record of one JEBBPQC Dwyer, who played 60 matches for Sussex in the years 1906-9 and who twice took 9 wickets in an innings. An extreme example of the English parental eccentricity of giving more than two initials to future cricketers (PHB May, JWHT Douglas, DCS Compton et al) perhaps?

Well, not really. John Elicius Benedict Bernard Placid Quirk Carrington Dwyer, the grandson of an Irish convict, was born in Sydney in 1876. Placid? Wow!

Cricket consists of a series of 'Golden Ages', which have nothing to do with the 'New Age', but refer to the cricket played when the cricketophile  was 10. Who could forget the unbeaten 'Immortal' Australian 1948 touring  side? Where others tried to remember the Seven Dwarfs to win a bar-room  bet, the pre-war baby could rattle off Bradman, Hassett, Barnes, Morris, Harvey, Brown, Miller, Lindwall, Tallon, Johnson, Johnston, Loxton, Toshack, McCool, Saggers, Ring and Hammence, without looking at a book (and still can!).

Bradman! Every devout cricket lover knows Sir Donald Bradman's test batting record as well as the Christian knows the Apostle's Creed. (52 tests; 80 innings; 10 not outs; 334 highest score; 6,996 runs; 99.94 average; 29 centuries.) And the lore. Needing Only 4 in his last test to finish with an average of 100, he was bowled second ball by a googly from Eric Hollies for 0. His average is more than 50% higher than the next best. He scored a century or better every third innings. He still shares several test wicket partnership records, including the highest of all, 451 with Bill Ponsford for the second wicket, against England in 1934 (59 years ago). But only the truly devout could tell you The Don's test bowling record (160 balls; 3 maidens; 72 runs; 2 Wickets; 36.00 average.) And who were these two victims (a guaranteed free beer in  any bar for knowing this)? George Nathanial Francis (West Indies) lbw Bradman 27, 1st Test,  Adelaide, 1930 and the great Walter Hammond (England) bowled Bradman 85,  3rd Test, Adelaide, 1933 during the infamous 'Bodyline' series. There must have been something in the Adelaide wicket that suited The Don's bowling.

.

Now hang on a bit, I hear the gentle reader cry, just because he is the editor, how can he justify inflicting this harangue about cricket on us? After all, this is a journal dedicated to exploring the mysteries of the paranormal and pseudoscience, not the arcane lore of leather and willow.

There is nothing paranormal about cricket unless, as an American is once alleged to have said while watching a test match, it is proof of eternity. Well, let me tell you, there is a relevant point to all this and I have just been setting the scene. And, as everybody knows, if there is anything you can accuse a cricket buff of, it certainly isn't reticence.

What brought me to this happy state was hearing, during the recent West Indies series, one of the ABC cricket commentators discussing the notoriously 'unlucky' score for Australian test batsmen of 87. Some 20 years ago, pre-Skeptics and pre-computers, I had sought to discover the truth of this superstition, whether in fact Australian batsmen had a tendency to be dismissed more  requently on 87 than on other scores in the 80s. Since then, I have lost my data, but I can vaguely emember that there was no particular concentration of dismissals on that score.

Readers will appreciate that it was no simple matter to research every score made by every Australian batsman in the 520 test matches they have played in, from the first in 1877 until the lamented last test of the recent West Indies series. First to my local library to search Wisden's Book of Test Cricket, which lists all test matches between all countries.

But where to begin? Clearly it would take at least as long as the famous 'Timeless Test', (England v South Africa, Durban, 1939. This match was abandoned, and declared a draw, on the tenth day of play because the England team had to board their ship home.), to list every score, so I decided to concentrate only on those between 70-100. Additionally, I sought the times when a wicket fell when the team score stood at 87.

This research enlivened my lunch hours for more than a week, but was inconclusive because the Wisden in my library listed tests up to 1985 only.

Where next? A call to the NSW Cricket Association to seek access to more current books, elicited the information that the Association's librarian, Ross Dundas, should be able to help with my quest. Mr Dundas' name was not unfamiliar, as I had seen his imprint on a number of books of cricket statistics, so I called him. Not only did he have statistics on all the tests up to and including the latest, but he actually had a computer listing of the number of batsmen who had made every score that had been

made from 0 to 334 (Don Bradman, A v E, Leeds, 1930). Would he make his list available to me? Of course he would; when cricket nut talks to cricket nut, nothing is too much trouble.

What was the result, I hear you cry? Patience, dear reader, patience - triple centuries are not made in a day (well, not often at any rate – Don Bradman at Leeds, 1930, made 309 in one day, the only time this has been done in test cricket). While searching the figures for my primary objective, I came across some other intriguing statistics, which I am sure will interest my fellow cricketophiles among the readership. Some of these should certainly be useful for baffling the fellow next to you in the pub.

The lowest score at which no Australian has ever been dismissed is 139, although one batsman has been left on 139 not out. The lowest score that has never appeared in the scorebook beside a batsman's name is 148, while no batsman has ever been out for 150, though three have been left not out on that score. Between this score and 200, eight scores have never been made, 174, 175, 180, 186, 194, 195, 197 and 199. I could have gone on for ever, teasing Mr Dundas' figures for the odd result, but still no nearer discovering why 87 had attracted all the attention. I had some figures to work with, but I had not come any closer to finding why Australian commentators (and presumably players) thought this particular score was unlucky. Some suggested that it was because the score was 13 short of a century, but then 13 should be a particularly unlucky score and, thanks to Ross Dundas' figures, I could see that 151 batsmen had been dismissed for 13, while 159 had made 12 and 158 had reached 14. The most unlucky score of all, of course, is 0, the dreaded 'duck' - 947 players have scored this non-score, 11.75% of all Australian test innings.

It was at about this time that there occurred one of those coincidences that makes even the most hardened sceptic think that there must be some underlying purpose to the universe after all. In the February 6 issue of the Sydney Morning Herald,Good Weekend magazine, well known sporting journalist and author, Philip Derriman, had written an article about Harry "Bull" Alexander, a Victorian fast bowler and now Australia's oldest surviving test cricketer. Alexander played in only one test match, the last of the 1932-33 Bodyline Series, and is remembered for hitting England captain Douglas Jardine (as popular in Australia then as Saddam Hussein is in the USA now) several times during the match. In the course of the article, Mr Derriman referred to Alexander's career as a Victorian Sheffield Shield bowler and how he dismissed the then young Don Bradman in a match in Melbourne in 1929. Watching the match was a ten year-old boy called Keith Miller and, according to the article, this dismissal was the genesis of the superstition about 87. As Miller grew up and began to play cricket, the Bradman 87 stayed in his mind and he noticed how many other club or state players with whom he played seemed to go out at the same score.

Intrigued, I contacted Philip Derriman and mentioned my interest in this superstition. He suggested that I call Keith Miller and ask him about it. Now if Don Bradman is a deified figure to cricketophiles of a certain age, then Keith Miller is at least a demi-god. A natural cricketer, outstanding with both bat and ball, Keith Miller is probably the greatest all rounder in Australia's cricket history. Faced with the choice of two cricketers to play for my life, I would unhesitatingly select Keith Miller and Sir Garfield Sobers of the West Indies. When I was ten years-old, I didn't want to grow up to be like Keith Miller, I wanted to grow up to be Keith Miller ( regrettably my talent did not match my enthusiasm - my batting was in the Bruce Reid mould and my bowling resembled David Boon's). Now, more than 40 years later, I was about to speak to the man himself.

It was obvious that the decades since Keith had played test cricket had not diminished his interest in the Great Game. He was very willing to discuss his career and answered a couple of questions I have wanted to ask him for many years. Yes it was true, as I had read in some book, that he had whiled away his time in the field whistling Beethoven symphonies and yes, he had, as a WWII RAF Mosquito pilot, diverted one of his return flights via the German city of Bonn, so he could see where Beethoven was born.

Having cleared up those vital cricketing points, I asked Keith about his role in the 87 affair. Yes he had watched Don Bradman bowled for 87 in a Sheffield Shield match and he had retained that memory when he later began to play club, state and test cricket and he had noticed that this number seemed to occur more often than chance would dictate. He also said that he attributed this to nothing more than an interesting quirk and was surprised to hear, sometime during the 1970s, ABC commentator and former Australian batsman Paul Sheahan, discussing why the score of 87 was considered to be the Devil's Number. He attributed to Sheahan the suggestion that it was because it was 13 short of a hundred. However, as the figures below will show, Keith Miller was suffering from a delusion that is very familiar to all Skeptics. If you expect to see some pattern in anything, then you will see it and will ignore those events that don't conform. But an even more astonishing fact arose in recent years when Keith was discussing his part in the history of the superstition with Philip Derriman. He referred to his 1929 watching of the dismissal of Don Bradman by Bull Alexander and, trying to ensure he had all the facts right, he looked up the scores for the match. There it was, in black and white. Bradman, bowled Alexander 89. Keith believes that Bradman had been on 87 when he last looked at the scoreboard and this number had stayed in his mind throughout the intervening time.

For those who are interested in such matters, I have included a box which shows the numbers of batsmen who have been dismissed on all the scores between 71 and 100. This shows that only 10 Australian test batsmen have achieved this score (yes, I know the box shows 11, but someone did it twice). Much more common scores in the vicinity are 85 (18), 83 (16), 88 (15), 89 (14), 92 (13), and 100 (17). Curiously, 17 players have also scored 112, when most of the scores around that figure have been achieved by only 6 or 7 players. Incidentally, I also checked on how many wickets had fallen in an Australian innings when the team score stood at 87. The total was 18, the lowest number for any score between 80-100. The highest number, 34, was when the score stood at 97.

Thanking Keith for his time and information, I asked for his address so I could send him a copy of the article and was astonished by yet another amazing coincidence. He lives but a few doors away from Australian Skeptics secretary, Harry Edwards (it would be nice to be able to report that he lives 87 doors away, but it isn't true).

But a good cricket story is not put to rest until we have milked every fact from it. So let me tell you who were the Australian batsmen who fell at the Devil's Number. The very first was George Bonnor who was dismissed for 87 in the Sydney test against England in 1883. It was Bonnor's second highest score in 17 tests, so could hardly be considered unlucky. Australia won the test by 4 wickets.

The second was Sammy Jones in the Manchester test against England in 1886. Jones, who lived to be 90, was the last survivor or the "Ashes" test of 1882. In 12 tests, 87 was Jones' highest test score. In this innings he was bowled by none other than Dr WG Grace. England won by 4 wickets.

In 1902, Clem Hill achieved the score against England in the Melbourne test, which Australia won by 32 runs and he did it again in the Sydney test of 1907, which Australia won by 2 wickets. Clem Hill played 49 tests for Australia, including 10 as captain. In the 1902 series, he achieved scores of 99, 98 and 97 in successive innings. While captain, he indulged in a bout of fisticuffs with a fellow selector and retired from test cricket shortly thereafter.

The immortal Victor Trumper, was next to achieve the score, in the 1910 Melbourne test against South Africa. Australia won the match by 86 runs. Trumper, probably Australia's second most revered cricketer, played in 48 tests and died of Bright's Disease at the tragically young age of 37.

Next in line was Jack Ryder who made 87 against England in Adelaide in 1929. He played 20 tests for Australia, five as captain and was a long serving selector in the post WWII years. England won this test by 12 runs.

Twenty years were to pass before the score was achieved again, by Jack Moroney in a test against South Africa in Capetown, which Australia won by 8 wickets. Moroney made a century in each innings of the Johannesburg test in this series and made a duck in each innings of the first test of the next season against England in Brisbane. This may be the only time a batsman has achieved this double double distinction. He played in seven tests for Australia.

Brian Booth was the next to make 87, in the drawn Sydney test against South Africa in 1963. Booth, a classy batsman, also played hockey for Australia in the Melbourne Olympics. He played 29 tests, two as captain.

The next to achieve the score, and perhaps part of the continuing mythology, was ABC commentator Keith Stackpole, against England in the drawn Adelaide test of 1972. An aggressive right handed opening bat, Keith Stackpole played in 43 tests.

John Dyson made his 87 against Pakistan at Karachi in 1982, a match  Pakistan won by 9 wickets. Dyson played 29 tests for Australia and took one of the finest catches I have ever seen on an Australian ground, which various commentators ascribed to the fact that he was also a soccer goal keeper. Recently retired spinner Peter Taylor was the last player to date to make 87, in the 1990 Wellington test against New Zealand. It was Taylor's highest test score in test cricket.

But we could not allow this to conclude without reference to the only Australian player to have achieved 87 not out. This was none other than that renowned pigeon fancier and Channel 9 commentator, William Morris Lawry, in the 1963 drawn Brisbane test against South Africa. Bill Lawry played 68 tests for Australia, 27 as captain.

It is interesting to note that current Australian captain and world record test run scorer, Alan Border, has never, in 139 test matches and 10,000 plus runs, been dismissed for 87 in a test match. No one has ever scored 87 against the West Indies, India or Sri Lanka. In fact, 87 appears to be score achieved by fewer batsmen than would be expected by chance and, as shown above, with three of the 11 scores either the highest or second highest score made by the player concerned, not a particularly unlucky one.

If one had to select an 'unlucky' score for Australian test players while within sight of a century, then 85, 88 or 99 would appear to fit the bill better. And what about the 'ton' itself. No less than 17 players have been dismissed on the score.

I may have taken a long and circuitous route to reach this conclusion, but that is the way we cricket cranks are. As a result, perhaps I have helped lay to rest one of the more curious and lasting superstitions that infects cricket and showed it to have little more substance than most other irrational beliefs. But I would not bet the mortgage on it, for, as that commentator nonpariel Ritchie Benaud has been heard to observe on more than one occasion, "cricket is a funny game".

I would like to express my sincere thanks to Messrs Philip Derriman, Ross Dundas and Keith Miller for the willing and invaluable assistance they gave me in researching the information for this article.

* In a sadly ironic footnote, after this story was written but before it was published, Harold "Bull" Alexander, died on April 15, 1993. He was 87.


Click
here
to read about the early international cricket tours.