Hal Gibson Pateshall Colebatch, BA(Hons) MA BJuris LLB PhD, is a writer, journalist, editor and lawyer. He has a PhD in Political Science and has a wide range of publications.

His writing is internationally recognised, including six books of poetry published in Australia and eleven science-fiction novels totalling about 400,000 words published or accepted for publication by US science-fiction major Baen Books. He has  also  published   short     stories and  has  had  many  radio dramas and adaptations produced.

His non-fiction books include social commentary, biography and history. His book, Blair's Britain, was selected in the London Spectator as a Book of the Year for 1999. He has published many hundreds of articles and reviews in papers including The Spectator, The Times Literary Supplement, The Australian, The West Australian, Private Eye, The New Observer, The National Observer, Quadrant, The Salisbury Review and the Australian Financial Review.

As a journalist with The West Australian newspaper he was involved in several expeditions to remote parts of the Kimberleys in the far North-West of Australia and also in the discovery of several kilometers of extensions to the Easter Cave system near Augusta in the South-West.

He has lectured and tutored at various universities in political and legal subjects.

He has been admitted to practise in the Supreme Court of Western Australia and the High Court of Australia as a barrister and solicitor and as a barrister has had the conduct of major trials and appellant work.

He has also had various executive positions in business and publishing and has worked on the staff of two Australian Federal Ministers.

He was awarded an Australian Centenary Medal in 2003 for services to writing, poetry, the law and political commentary, the only person to receive an award for achievements in this combination of fields.

He is at present Chairman of the Victoria League for Commonwealth Friendship in Western Australia. In 1987 he received a special award from the WA Vietnamese community for his work for Vietnamese refugees.

His hobbies include sailing and underwater photography, the latter mainly around the reefs of Rottnest Island.

A recollection of  the magic and mystery of the many and varied books that enriched his childhood.

A meditation on the characteristics of cats and the way that cats have featured in literary fiction.

"Hatred, a potty mouth and Apocalypse Now hardly seem elements we need in an Australian Prime Minister in a turbulent and challenging international and economic environment"

A probing portrait of Mark Latham, the man who would be PM.

An account of the so-called "Bloody Sunday" on Fremantle Wharf in 1919 when Hal's father, the late Sir Hal Colebatch, Premier of Western Australia moved to end a dispute over the unloading of the cargo ship Dimboola.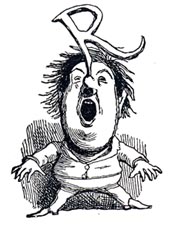 Rafe Champion reviews Hal Colebatch's book about his father.

Steadfast Knight:

A Life of Sir Hal Colebatch...
here