The biggest event on the Popper landscape in recent times was the Centenary Conference in Vienna in July this year.

Over three hundred people were listed to attend a five-day schedule of 200 short papers in seven parallel strands,  with longer papers and seminars in plenary sessions.

The seven strands reflect the broad range of Popper's interests and impact.

Philosophy of the Physical Sciences

Philosophy of the Biological Sciences

Philosophy of the Social Sciences

Moral and Political Philosophy

Logic and Scientific Method

Epistemology and Metaphysics

Life and Times of Karl Popper

About a third of the speakers were philosophers, the others were scattered across the academic spectrum. The largest contingents came from Austria (50), UK (40), USA and Germany (30). At least 60 nations were represented, including unlikely outposts of Popperism such as Kyrgyzstan, Nigeria, Kenya, Algeria, Iran, Niger, Senegal, Chile, Brazil, Mexico, South Korea and China. Russia, Israel, Canada and New Zealand each had 10 reps, well ahead of Australia with a miserable 2, including my miserable self.

The venue for the conference was the University of Vienna, with the enrolment and some official functions in the nearby Great Hall of Vienna, quaintly called 'The Rathaus' (pronounced 'Rath').

The main impression of the conference was one of running up and down long flights of stairs, which in the university were of stone, unlike those in the Rathaus which were covered in plush red carpet.  A great many ideas were exchanged, not only in the ancient lecture rooms but also in the nearby bars and cafes where attendees put in a lot of quality time with longstanding associates and and email acquaintances who rapidly became old friends.   Official site
here
:

' I may be wrong and you may be right,  and by making an effort, we may get nearer to the truth.'

Popper


Detail of The Park at the Schonbrunn.Palace, Vienna

Gustav Klimt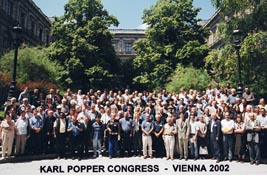 Click on photo for a larger view!

Ivan Kennedy from the University of Sydney writes on Popper's theory of metaphysical research programs as a framework to present a novel and exciting theory to unify many concepts in physics and biology.

CONFERENCE PAPERS ON LINE

The full list of papers in the forum can be found at the top of the first page of the Forum. Please note that the conference papers are mixed with other contents of the forum. Also, there are three pages to access and the paper that you want to read may be on page 2 or page 3.

Be warned that the papers sometimes contain odd symbols which were not intended by the author and are beyond my control.

Selected Paper from the Conference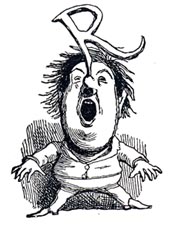 popper centenary conference.2002